30 Dec

A New You For A New Year
Do you have a goal in mind for the new year?  Good.  Now forget about it.
That's right.  You heard me.  Forget it.
Why?  Because it isn't about the end result, it's about the process.  It's about how you feel and the person you become along the way that truly matters.  Reaching your goal, coming to the end state, is just an added bonus.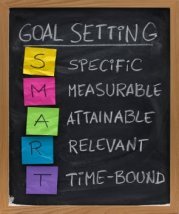 Are you determined to lose weight in 2016?  Great!  I hope you do!  But think about the steps along the way that will get you there.  You may have to change your diet, drink more water, get more sleep, eat more vegetables, fit daily exercise into your routine, convince your family to eat differently, bake, not fry things and learn new recipes.
The end result of all that?  You lose weight and you can fit into your favorite pair of jeans.  Wonderful!  But what about how you have changed along the way?  What about the person you were yesterday, last week, or last month?  You aren't that person anymore.  You've learned new habits.  You feel good on the inside because you look good on the outside.  You have more energy, more spring in your step and all of your clothes fit.  You've learned how to take better care of yourself which in turn allows you to take better care of the people you love.  You are an inspiration to others.  You are PROUD of yourself.  As you should be!
Are you determined to finally do that muscle up or that handstand push up?  Do you want to get every single room in your house organized? (that's a personal vendetta of mine)  What about finishing that project you started last year or running that half marathon that you keep alluding to but never actually sign up for?
Can you see, how, in the end it's all the same?  No matter what you are striving for, you will need to take certain steps to get there.  These steps will change you because you will have learned new things and developed different habits.
I challenge you…right here…right now…to focus on the present.  To focus on the process.  To focus on the daily steps you need to take to get you where you want to be.
How?  Make a list.  Make a detailed list of daily habits you need to implement, of things you need to add or remove from your routine, etc., in order to be successful on this journey.
Finally reaching your destination, will of course, be wonderful.  But I encourage you to keep in mind that it is only the icing on the proverbial cake.
HELPFUL WORKSHEETS!
Below is a link to another great goal setting worksheet you can use to set your overall  goals
http://www.goalsettingbasics.com/support-files/basic_facefear_worksheet.pdf
After you do the worksheet above, do this one:  It can help you determine what DAILY steps you need to take to reach the goals you outlined for yourself.  (source: www.goalsettingbasics.com)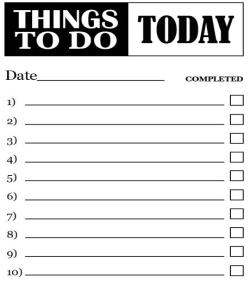 Photo Source: https://www.flickr.com/photos/105644993@N05/18661316548/in/dateposted/